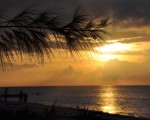 It's been five days since we've arrived on Gili Air, a small strip of sand located off the coast of Lombok (an island almost as big as Bali, about an hour away by fastboat). Picture three minuscule islands, fringed by white-sand beaches and coconut palms, sitting on a turquoise sea: the Gilis are a vision of paradise. Two years ago I ended up on Gili Trawagan, the most touristy of the three, also known as the Indonesian Mecca of party among the young backpacker crowd. This time we've landed on Gili Air, the most rural island, with a strong local identity. This is where couples and families like to hang out for a few days before heading to Lombok and the east of Indonesia. It's half as crowded as Gili Trawagan during high season and much more mellow, with the occasional beach party.
We've chosen Gili Air for its quietness but also for one of its reputable diving club, Manta Dive, where we've also been staying. The idea was to give Anne-Marie a taste of diving, as we'll be diving with friends in Borneo (Sipadan island, one of the most famous diving spots in the world) in February.
Well Anne-Marie is absolutely hooked up! She started with the SSI Open Water course (the equivalent of PADI, consisting of 4 dives) and went straight to the Advanced Adventure Diver course. Therefore we'll have the same diving level, which will allow us to be dive buddies anywhere we dive along our trip. We've even considered doing a dive master! The Gilis Islands are a really nice diving destination as the marine life is plentiful and varied. So far we've spotted green turtles, reef sharks, lionfish, sea horses, nudibranchs etc… I must say I am glad I bought an underwater marine case for my camera, and a few people have even asked for a copy of my pictures!
So basically our last four days have been consisting of the following: wake-up at 7.30am, breakfast by the beach, 9am on the boat for the first dive of the day. Then back to the dive shop for lunch. The second dive is usually scheduled at 2pm and the occasional night dive at 6pm. Diving is quite exhausting so after debriefing the dives and hanging out with the staff for a few beers, we usually go either have seafood barbecue or an Indonesian dish before heading straight to bed. Tonight it looks like everyone will be partying at the Chill Out and Zipp bars for New Year's Eve beach party (no diving tomorrow, obviously). Can't wait!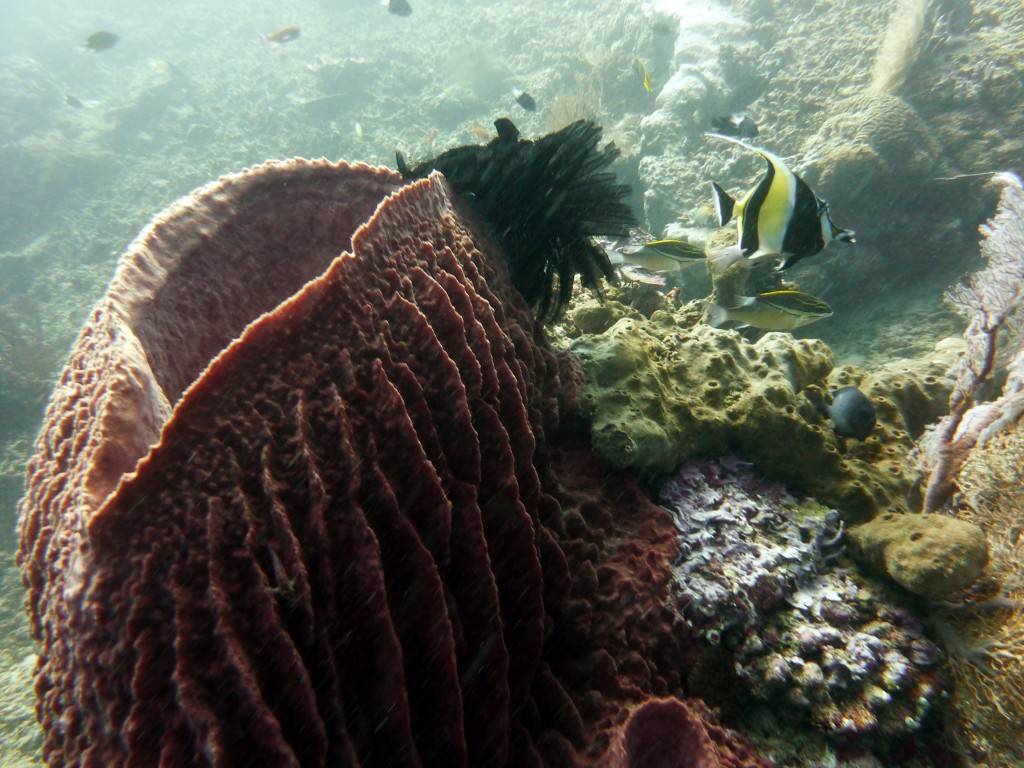 On Wednesday we'll be going to Lombok. No more diving there, but rather surfing and exploring around. I am also tempted to organize a fishing daytrip in the Indian ocean, south of Lombok, with the possibility of fishing barracudas, giant tunas and other eagle rays then eat your catch on barbecue in the evening.
In the meantime, we'd both like to wish you a happy new year! We'll be talking to you in 2012!