Thomas
It had been six months since I came back from my previous trip (traveling solo around Asia for 6 months, after a 4 months road trip around Australia with two of my friends), when I suggested to Anne-Marie about joining me on my next adventure. We had been together for just about a month and the idea of seeing the world immediately enchanted her.
So we started saving & planning as soon as we came back from our first city trip to France, which saw us circling around the Champagne region, as well as Paris.
I have always been into traveling. Ever since I was a kid, my mum & dad used to bring us all to every corner of France, from Britany to the Alps, to the Basque Country and the French Reviera. I first got on a plane when I was about 11 years old, to visit my godmother living in London. When I reached 20, I went on traveling for a month with a friend across Eastern Europe, during the summer. This is where the virus really got me. We were supposed to stay for a day in a small guesthouse in the south side of Budapest, but the people, the place, the good moments shared together and the overall backpacker atmosphere really overwhelmed me and I can safely say that this moment is when it all kicked off in my head. After a bit less than a year of traveling on my own in 2009-2010, I got back to Ireland where I had been living since 2007, then started saving money and here I am, about to hit the road once again.
People often ask me what I look forward to the most, and I simply answer: "just the enjoyment of being free… no work, no rent to pay, no bills, no stress… Being able to wake up the every day and go "what am I going to do today?"" Of course there are places that probably appeal me more than others, and places I really look forward to returning to, but overall I am just after a bit of freedom and fun, before I finally decide to settle down for good and be able to look back and think "Man, those were good times ".
Anne-Marie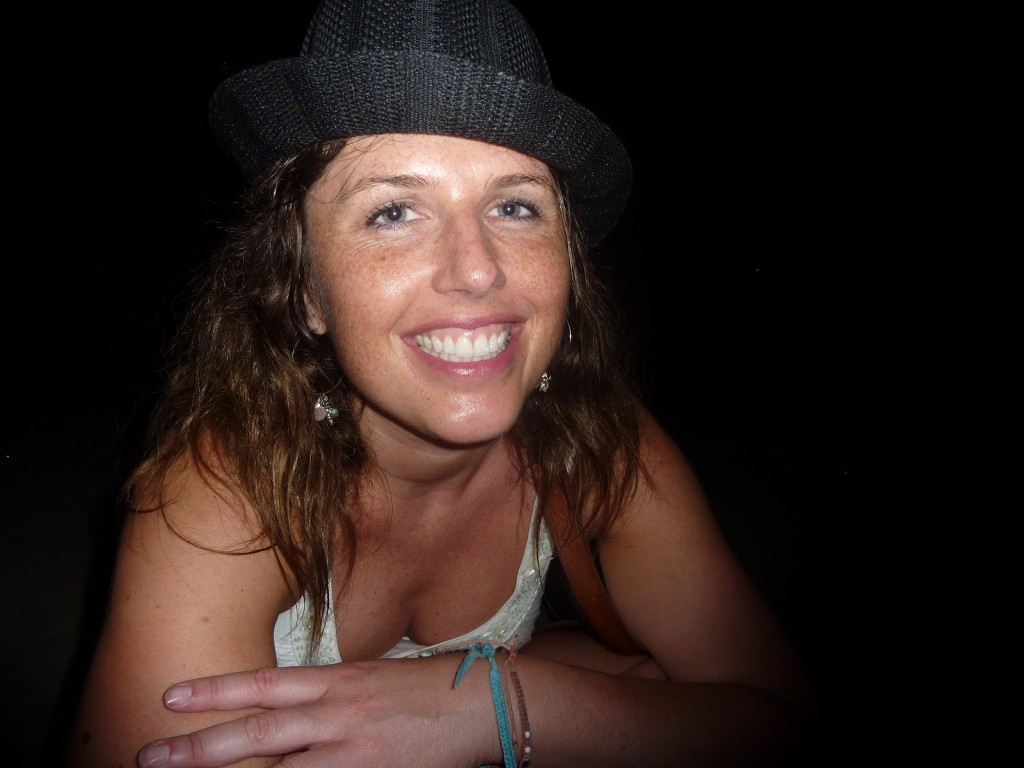 Taking the decision to travel was easy once I met Thomas, though I don't think I would have been brave enough to travel alone. I'd spent ten years in a corporate job and accumulated lots of possessions! We made the decision to leave within days of meeting each other and I set about making changes to my lifestyle and budget in order to meet our goal of leaving one year later.
The longest time that I have spent away from home was 12 days for a work assignment and holidays were short breaks in Europe in between studying for professional accounting and tax exams. I am also a home bird and very close to my family and friends, however the world is a big place and I didn't want to regret not seeing more of it while I can.
Saving together for the trip was easy and good practise for budgeting while on the road. The year has gone so quickly and the feelings of nervousness for the trip and sadness for leaving my family and friends are being replaced with anticipation and excitement!
I'm not looking forward to the humidity, Ireland has very mild and WET weather, my backpack is pretty heavy and my friends did not spot my hidden ghd! That's one item I'll post home.
I can't wait to be on idyllic beaches, looking at miles of ocean and the next day in a city of millions with different sights, sounds and smells. I'm looking forward to updating our blog and telling everyone about our amazing experiences on this big adventure, I hope it will feel like they are with us……