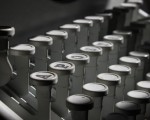 After weeks of research, testing and reading, our blog is finally online! Blogger, travelblog, wordpress, tumblr, squarepress,…  so many possibilities out there. I finally decided to go with WordPress as it is a largely used open source blogging platform along the lines of the Swiss army knife. Thanks to its huge community, it offers an enormous choice in terms of customization, design, etc.. through plugins, addons and gadgets of all stripes. Thanks to WordPress, we shall be keeping you posted on a regular basis, with plenty of images, videos and stories during those 8 months we'll be spending on the road.
Our departure date is officially the 20th of December. Paris-Kuala Lumpur. Yesterday, my boss Sharon came back from her holiday in Canada and announced us that she had handed in her notice. Everyone looked surprise except myself as I somehow was expecting it. Anyway, as I like to think that both Sharon and myself get along quite well (no, I am not a kiss-ass), I decided it would also be a good opportunity to tell her about my plans. So I booked one of the tiny meeting rooms of our big open space floor and told her that I was leaving at the end of the year and will be handing in my notice on the 4th of November. As we were acting as professionals, I didn't mention anything about Anne-Marie. However, both of them later met at the coffee machine and Anne-Marie too revealed this secret we had been keeping for about 10 months now. She will be handing in her notice two weeks after me.
We're now less than 75 days away from D-DAY!