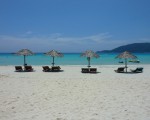 Following our six week stay in India, we decided to spend a week on Perhentian Island, or Pulau Perhentian islands rather Pulau Perhentian Besar and Kecil, two gems located a 45min boat ride from the east coast of northern Malaysia to relax and also to complete our trip to Asia on a high note. Our return flight to India was okay, apart from some heavy turbulence due to a storm at the beginning of the flight, and it was at 12.10 when we landed in Kuala Lumpur.
We found cheap flights (25EUR return) to get to Kota Bahru (the nearest airport of the islands Perhentians), however we are forced to spend another night at the airport to take that flight the next morning. Unfortunately we were too late for the little shuttle that travels between the low-cost airport in Kuala Lumpur LCCT and KLIA's main airport. Therefore no showers or comfortable benches to sleep on that night, instead we sat on hard plastic chairs under the bright lights in McDonald's and availed of free internet for 6 hours.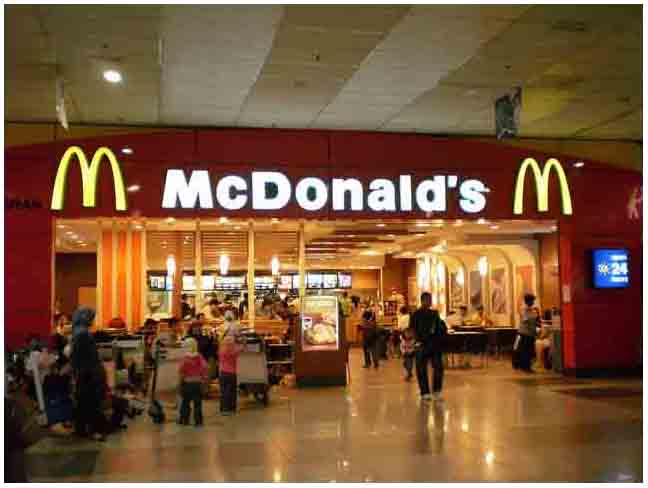 Upon arrival in Kota Bahru, we made a sane decision is to stay at the Tune Hotel, the subsidiary hotel of the AirAsia group. It's a unique concept, we paid a base rate for the room (about 14eur 55RM) and chose options from the a la carte menu. Among them: air conditioning, internet 12h/24h, TV, towels and showers, etc. .. The rooms are immaculate, the beds comfortable and a rain head shower type, absolute bliss after a short night at the airport, that's exactly what we needed. We chose the Tune Hotel because of its location, opposite the largest shopping mall in Kota Bahru, the KB MALL. This in order to do some shopping: pullovers, socks, etc. … In fact, we leave for New Zealand in less than 10 days where it is already autumn and winter is near! Instead of buying clothes in NZ, we take forego a day on the island, in order to concentrate on these last-minute purchases. We also play some bowling, the result is one win each, the decider to be played at a later date! The next day the taxi driver who was supposed to drop us off at the bus stop to reach the jetty at Kuala Besut convinces us to go by taxi as we may not arrive on time for the boat, it is Friday lunchtime and the service does not run between 12 and 2 so that people can attend the mosque.
We got to the jetty at 11.50 and the boat was ready to go. 75RM for a round trip (less than 20eur), this price is fixed by the government. 45 minutes later, we arrive on the island.
The photos do not lie, the water is incredibly transparent, comparable to Sipidan, a protected area in Malaysian Borneo. We ask the boat to stop at Long Beach on Pulau Kecil, the most popular place with backpackers due to cheap housing prices. There's even an irish flag, Anne-Marie already feels like home.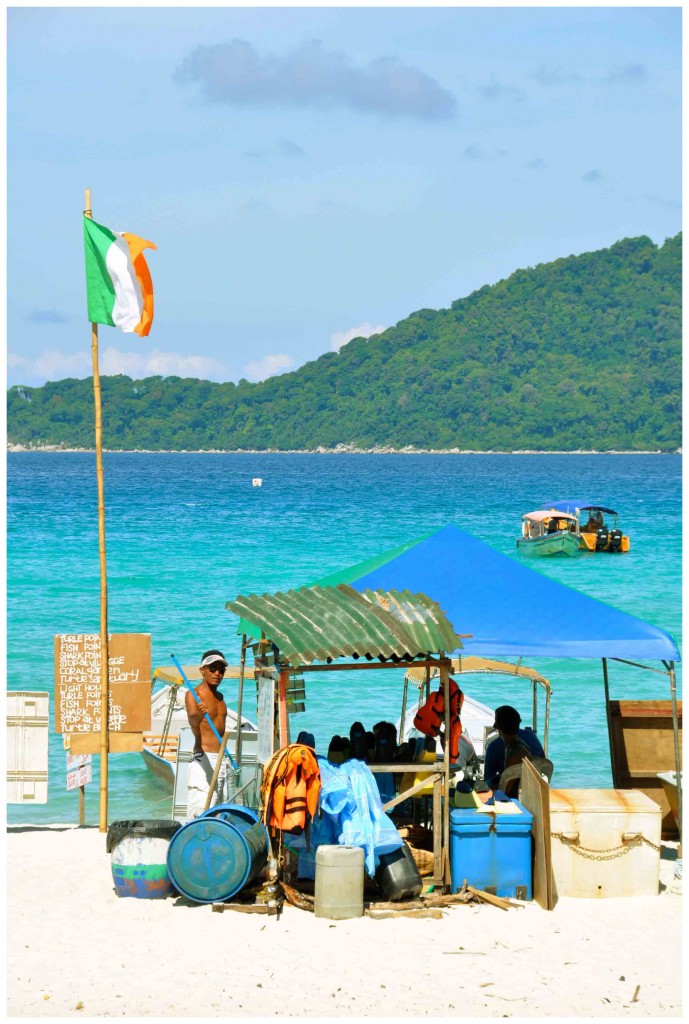 There are few tourists on the beach, yet it is difficult to find an available room, most cheap chalets won't accept advance bookings. Eventually we chance upon Panorama Chalets, which has one available room for (75RM, less 20eur), which includes one meal at their restaurant. We accept hoping to find something cheaper the next day. We spotted a 1 meter-long monitor lizard on our way up!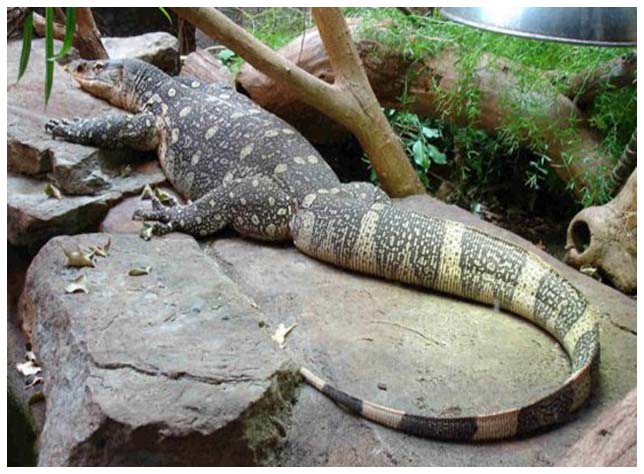 We dumped our bags and headed straight to the beach in order to take our first dip in the crystal clear waters. En-route we are stopped by five Malaysians, playing guitar on the balcony of their cabin. After making introductions, we swapped the beach for a glass of rum and Coke with our generous new friends, Anne-Marie was forced to teach them a few bawdy songs Irish, they love Ireland and all things Irish. Angelo, Sunil John, Ollie & Nish arrived the previous day from Kuala Lumpur and have planned to spend three days on the island.
Alcohol is outrageously expensive (or prohibited) in the Islamic state of Terengganu by law so they took care to bring a full bar to the island: more than fifteen bottles of quality rum, whiskey and vodka! We make plans to rendezvous again that evening and we stay most of the afternoon at the beach. Panorama is renowned for its diving but mainly for its barbecue. For 20RM (5EUR either), you can choose your fish or shellfish (including barracuda, lobster, prawns, sea bream, …) and is served with vegetables and potatoes. We share our table with our chalet neighbours, two Irish girls Ella from Limerick and Niamh from Tipperary who are working on the mainland and frequent visitors to these beautiful islands. We have been traveling for almost 4 months and the first time Anne Marie hears Irish voices is on this tiny island in the South China sea! The party continues with our new friends at the bar Black Tip on the beach. Fires are lit with small tables and carpets are laid on the beach, though sand gets everywhere.
The atmosphere is relaxed, people are talking while others sashaying on the small, impromptu dance floor. Finally we get back at 4am, exhausted by the long day in the sun. The next and subsequent days, the program was the same.Breakfast overlooking the sea, beach for Anne-Marie, kidding around and booze for Thomas and the Malays, followed by a beach party at night. Our buddies are really great, we have spent some great times with them (including the evening of their departure on Sunday, finished in the wee hours) and it proved difficult to continue the rest of the week without their company. Guys, if you read this, thank you, we will not forget you nor your hospitality and you are always welcome during your stay in Europe! Good people always meet good people!
We had the opportunity to dive but we preferred to keep our money for later on our trip. Because of the many diving clubs established on the island, the prices are very competitive. One dive for 90RM (just under 25EUR) and more than 2 dives, the price reduces to 80RM (20eur), so the more you dive, the less you pay. Whale sharks sometimes appear around the islands but it is unfortunately not the right time (apparently they come in August).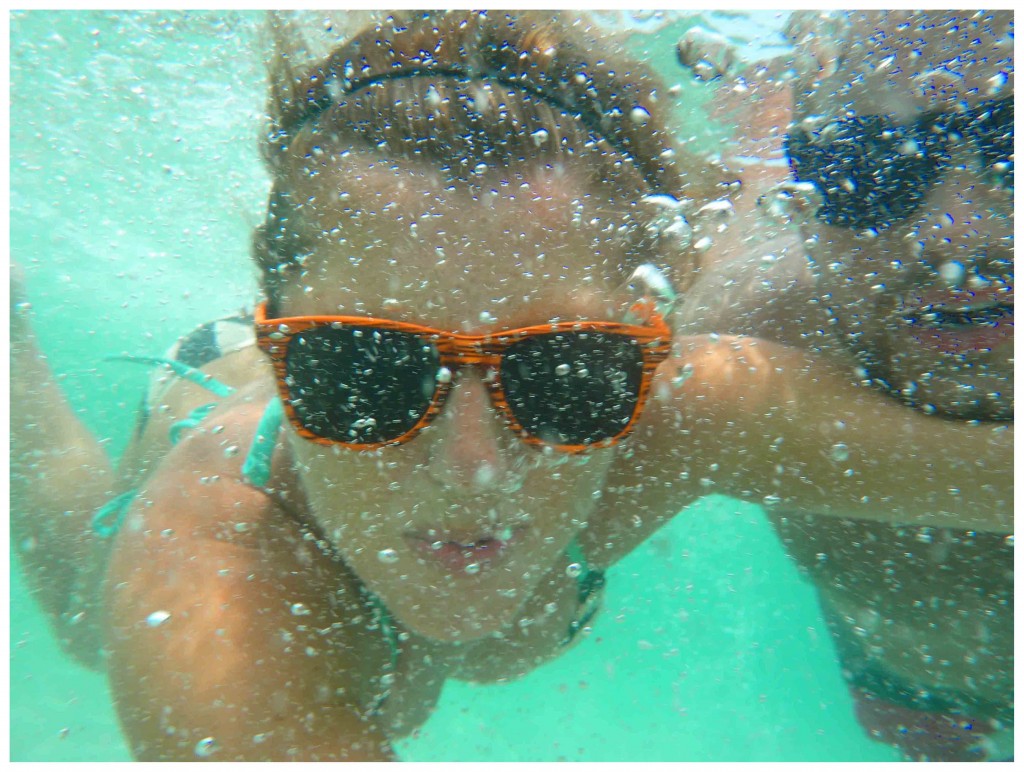 We return to Kuala Lumpur tomorrow to take our flight to Christchurch, New Zealand. This time we really are leaving Asia though we hope, not for too long. We have spent some unforgettable moments here, met wonderful, friendly people and stayed at beautiful places. The smiles and kindness we encountered will be difficult to replace. We will stay in the South Pacific for a little over a month.
Our next stop is New Zealand, where we will share more stories, photos and memories. See you soon …