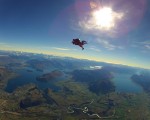 We left Queenstown heading to Milford Sound in the heart of Fjord region.Milford is a "must-see" in New Zealand, to visit New Zealand and miss Milford Sound can be likened to visiting Paris without seeing the Eiffel Tower, yet it is a decision that we thought on for several days.
Although located less than 200km from Queenstown, as the crow flies, we will travel more than 700km round trip, or almost two tanks of gas to get there. Of course we will not regret our choice. We'll get there in two stages, after a one-night stopover in the small town of Te Anau. En route, the scenery is beautiful and unique. Large tracts of grassland, dotted with lakes and forests, and surrounded by mountains.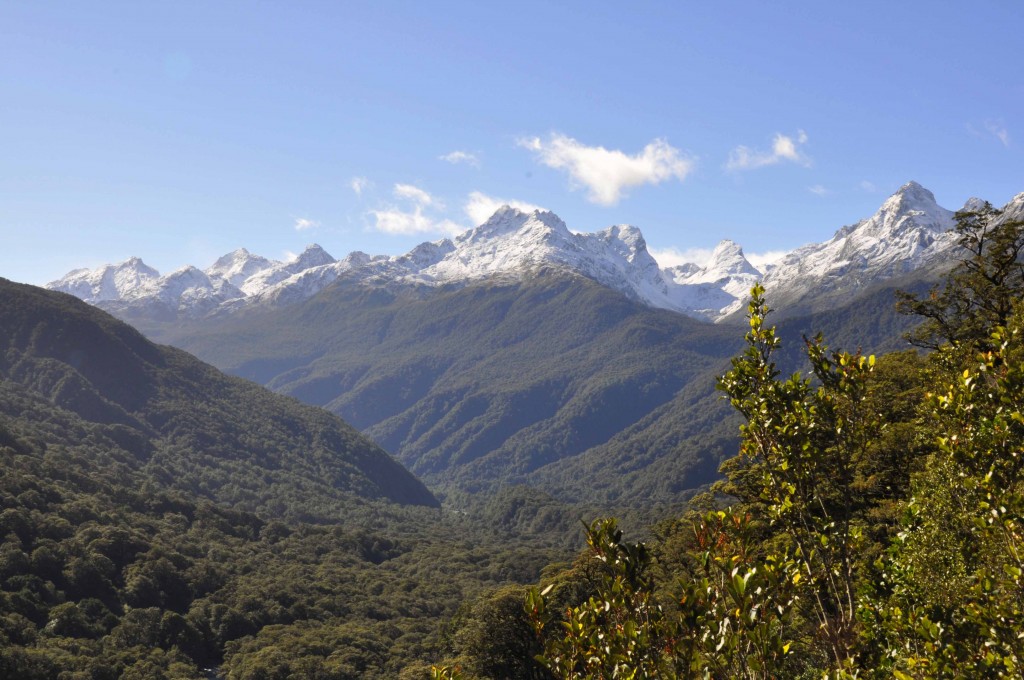 An ideal setting for the amateur photographer such as Thomas. After so many miles we stopped counting sheep, there are 10 times more sheep than people!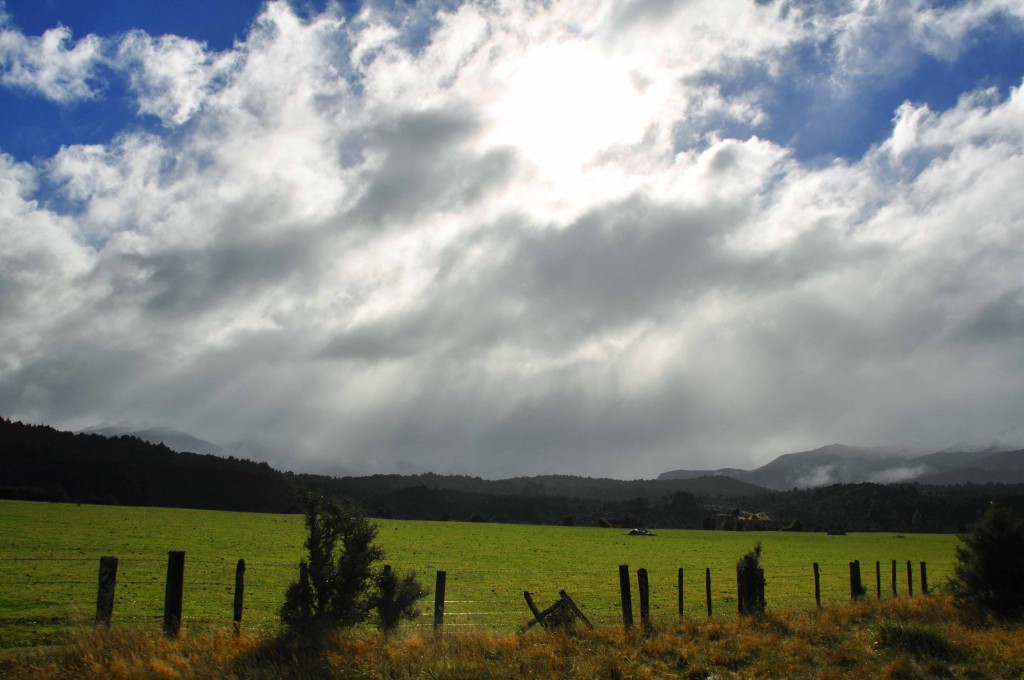 Upon arrival in Milford, the view is astounding, it's dusk and the evening sun shimmers on the bay, the sun seems to come out of the mountains.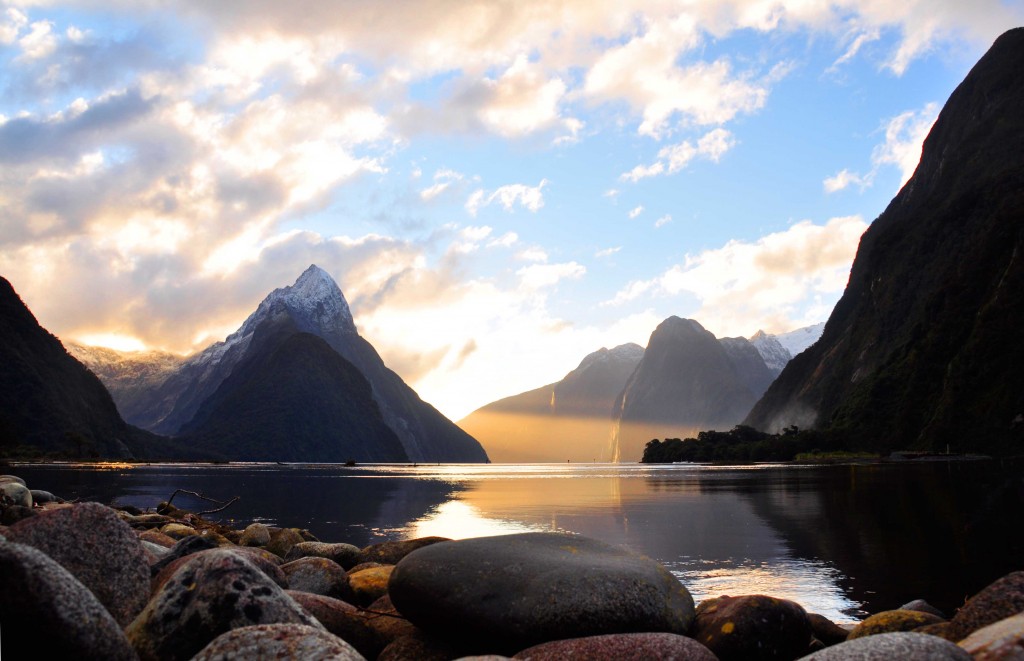 We took some pictures before meeting Frank & Rachel, a lovely couple from Sheffield and Cornwall, on working holiday visa for 1 year. We had much in common with and travelled in convoy together for a little over a week.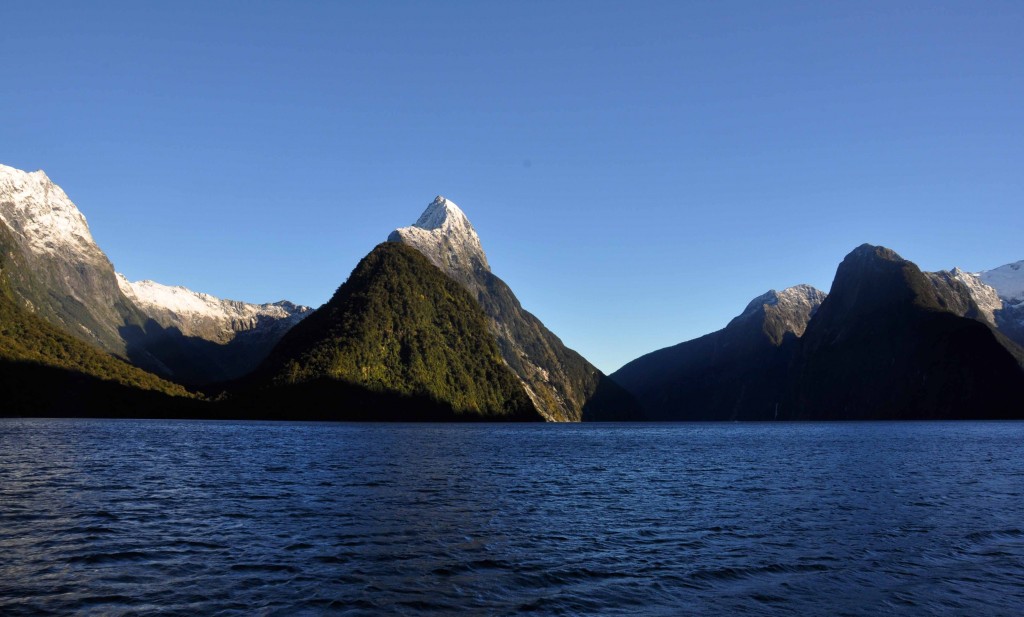 Starting with the cruise on the fjord in the morning, until the reaching the wine groves in the extreme north.
They are also in a camper van, except that they are less equipped than ours. They are forced to eat every meal outside while our beds are convertible to a table that allows us to meals inside. We enjoy some late evenings in our 4 van around a good meal, a few bottles of wine and dice games. It is increasingly cold at night. We even had -2 degrees at times!
Suffice to say that even under the duvet, it is absolutely freezing, we bought thermals pyjamas in Queenstown that serve us well. But hey, it prepares us for what we can expect, temperatures in South America, particularly in the hills of Bolivia or they can drop to -20 at night!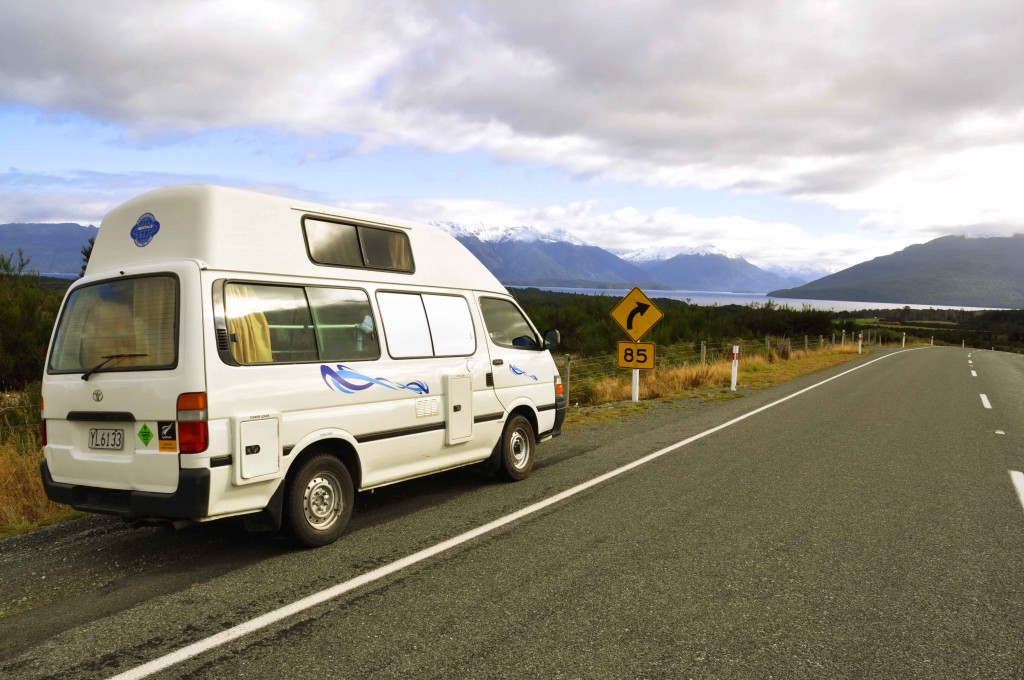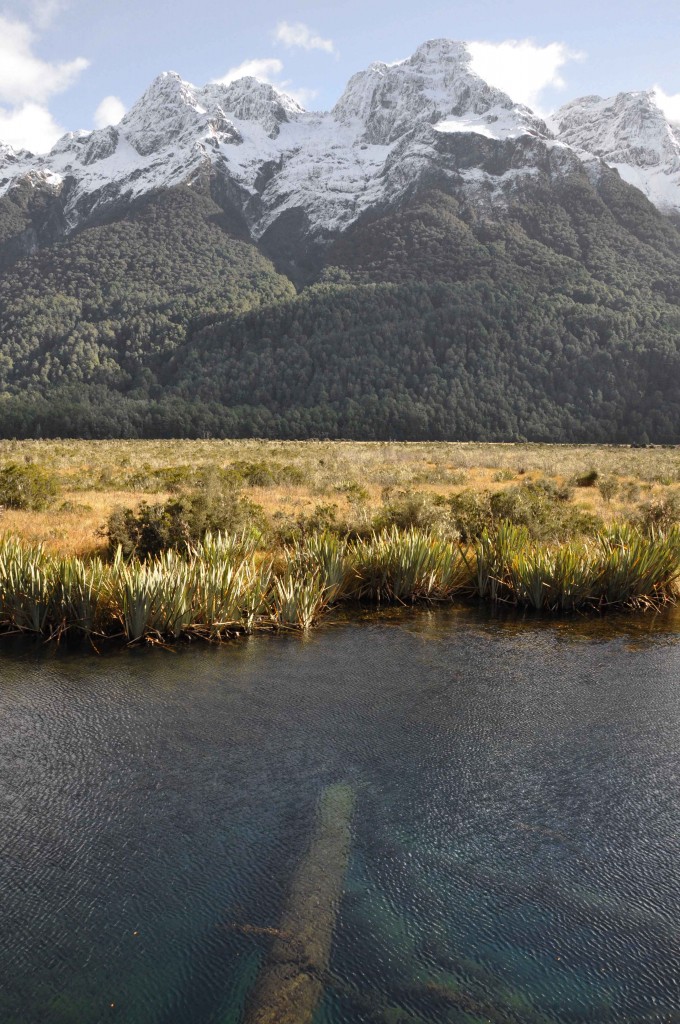 Going up north via the west coast, we pass through the small town of Wanaka, perched at the foot of a lake. And as they say that only fools never change their opinion (see previous article), this is where Thomas decided suddenly to be tempted by a parachute jump the next morning.
The weather was perfect. Blue sky, sunshine, little wind, snow on the mountain tops, in short the perfect conditions for jumping. It remained to choose between a jump of 12,000 feet (4000m) or 15,000 feet (5000m). The difference: an additional 15 seconds of freefall, or 80euros.
In short Thomas decided that only live once and choose the pack "ultimate" package, i.e. the pack with "Dvd + Photos and a souvenir t-shirt," A skydiver will accompany him to jump and therefore will be in charge of taking pictures and videos. Once on the ground, someone will choose the images and Thomas had the choice of soundtrack. It will have been worth every penny spent! And the sensation of free fall after jumping from the plane was indescribable! You can view the video below.
In the late after noon we went walking to the local market of Wanaka, composed of small stalls of handicrafts. Cheeses, breads, vegetables, sausages. A feast for the eyes and taste buds.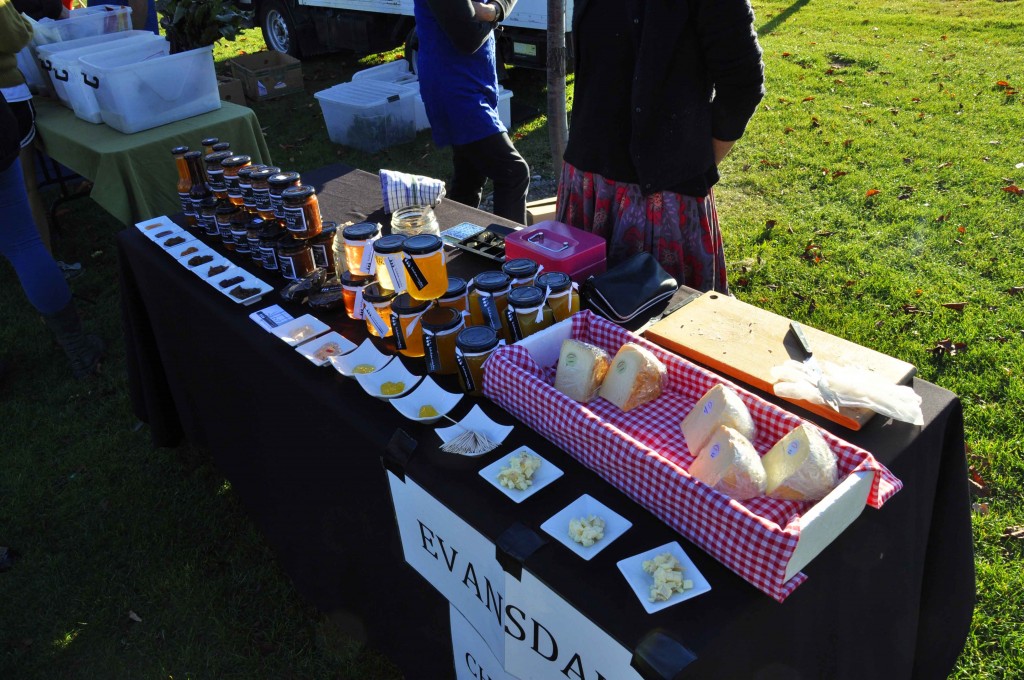 We leave the next day to the Franz Joseph Glacier and the northern part of the South Island to discover the charms of the wine region of Marlborough.